Sunday, October 23, 2016
On Saturday, October 22, a small group of JASNA Hawai`i members met at the home of Paula Nakayama for a Jane Austen Trivia Tea. Paula provided a wonderful tea buffet (see above), and we had some fun playing various trivia games revolving around Jane Austen's life, her novels, and her characters. Mahalo to Paula for her generosity in hosting this event.
Our next event will be a "Belated Birthday Tea" some time in January at a location to soon be determined. Stay tuned for further details.
Tuesday, June 28, 2016
The editors of JASNA News contacted us looking for a Jane-related "summer beach reading" photo. Visiting San Diego Regional Coordinator Jeanne Talbot volunteered to do a photo shoot at Kuhio Beach and, to make a long story short, a version of the photo above will be on the cover of the next JASNA News. Members, watch for it in your mailbox in the coming weeks.
A full-size version of the photo can be seen here.
Tuesday, June 21, 2016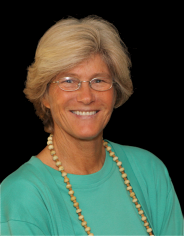 On June 20, special guest Jeanne Talbot, the Regional Coordinator for JASNA San Diego, gave a small group of us a presentation on "The Cult of Sensibility" as background for a better understanding of Sense and Sensibility.
It was a fascinating talk and lead to lively discussion over delicious refreshments provided by a generous and thoughtful JASNA Hawai`i member.
Mahalo to Jeanne and to all who participated.
Sunday, March 13, 2016
The Hawai`i International Film Festival will be screening Love and Friendship, which despite the title is based on Lady Susan. JASNA Hawai`i members will be attending the single showing in a small group. It's on Friday, April 8, at 6:15 PM at the Dole Cannery theaters.
If you'd like to join us, get in touch with us before March 18. Tickets will run roughly $16.
For more information about the film, see hiff.org.
Sunday, January 10, 2016
Due to problems with serving hours our December tea at Orchids was cancelled, but the good news is that on February 20 we're definitely on! Since it's no longer the holiday season we can accommodate a much larger group, so the tea is open to both members and non-members. Mark your calendars: 3 PM on Saturday, February 20.
The cost is $45 for members and $50 for non-members. Payment in advance is necessary as the venue requires a no-refund guarantee.
Sign-up deadline is February 10, but don't delay. Contact the regional coordinator for additional information and a payment address.